Mouth Tray for Tulip Light
This tray is specifically for the palm lights.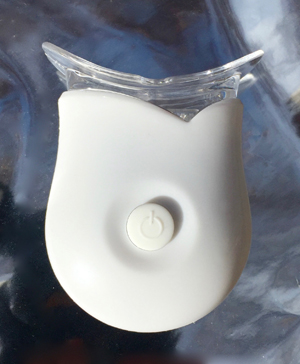 6 LED Tulip light
A small palm sized light with a 6 led array that is powerful. As strong a light as the expensive floor models. This is all you need to use for a chair side application (including gel of course) to get teeth their whitest. Specifications meet or exceed any other light in its class and available on request. Note: The battery covers must be removed before the light will operate.
More Details

+
Price $19.95

Thank you for choosing Red Carpet Smiles Teeth Whitening Professionals
Web Design by Frank Turben - Computerhelp