Gingival Barrier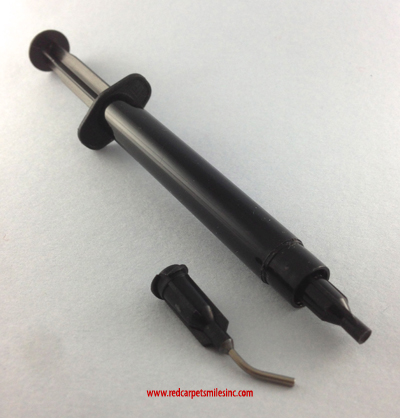 Gingival Barrier 1.5 ML
This is a blue resin that is applied to the arch of the teeth so the gums are blocked from the hydrogen peroxide. Hydrogen peroxide stronger than 20 % needs to have a gingival barrier to protect the gums from severe blanching. The barrier comes with a steel tip and will give an extremely fine line which is then cured under the light or with a curing light. When cured it will become a hard plastic strip which will protect the gums. This is 1.5 ml syringe. Be sure you know what you are getting, because many sell 1.2 ml for the same price.
Price $3.95
* Quantity Pricing Available. Follow link for details.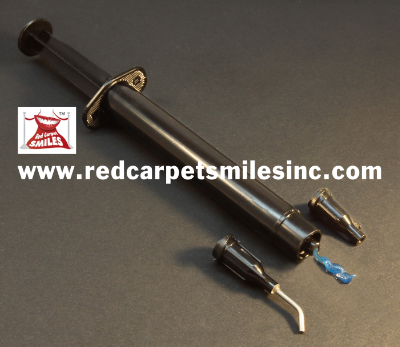 3 ml Gingival Blocker
This is a 3 ml gingival blocker which is used to protect the gums from blanching. It is a blue resin which is applied and then "cured" with a UV light or allowed to dry under the whitening light. After it is cured it will become a solid blue line of plastic between the gums and the teeth, protecting the gum from the gel. When done properly, it will peel off in an even strip. See curing lights for this item under lights for excellent curing results.
More Details

+
| | | | | |
| --- | --- | --- | --- | --- |
| Quantity | 10 | 11 - 20 | 21 - 50 | 51+ |
| Price | $5.95 | $5.75 | $5.50 | $5.00 |

Thank you for choosing Red Carpet Smiles Teeth Whitening Professionals
Web Design by Frank Turben - Computerhelp